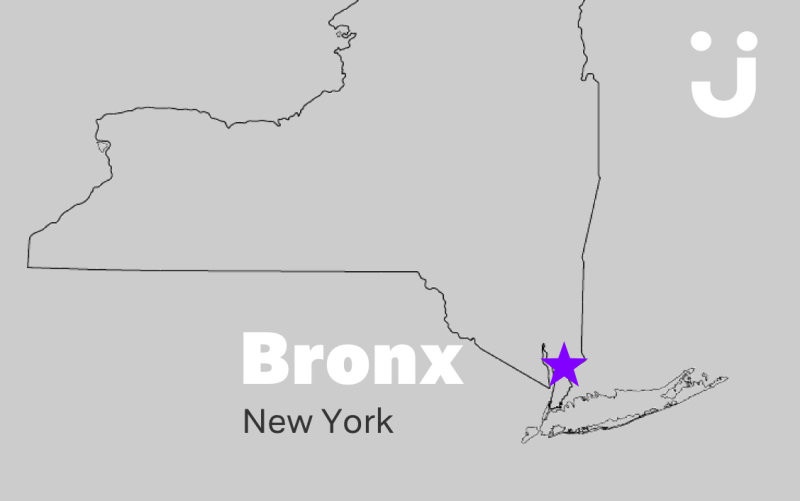 Home of the Yankees and Jet.com's first Urban Operations Fulfillment and Transportation Center. The northernmost borough has no shortage of great locations, from museums to restaurants to New York beaches to its big heavy hitter, Yankee Stadium.
Things to do for the
Yankee Stadium
Take yourself out to the ball game, and watch the pinstripes and their power-hitting line-up.

Bronx Zoo
The Bronx Zoo is a zoo located within Bronx Park in the Bronx, a borough of New York City. It is the largest metropolitan zoo in the United States and among the largest in the world

NY Botanical Gardens
The New York Botanical Garden is a botanical garden and National Historic Landmark located in the Bronx, New York City. The 250-acre site's verdant landscape supports over one million living plants in extensive collections.

Tra Di Noi
Decked out with crimson walls and red checkered tablecloths, this is the kind of place where diners feel like they're in on a delicious secret-and that's no coincidence, as Tra Di Noi is Italian for "between us."

Artie's Steak & Food
This veteran, laid-back local eatery provides old-school surf 'n' turf fare with Italian accents.

Dominick's
Unfussy, decades-old Italian eatery serving up family-style pastas & entrees to communal tables.

Radio City Music Hall
An entertainment venue located at 1260 Avenue of the Americas at Rockefeller Center in Midtown Manhattan, New York City. Nicknamed the Showplace of the Nation, it was for a time the leading tourist destination in the city.

Empire State Building
A 102-story Art Deco skyscraper in Midtown Manhattan, New York City designed by Shreve, Lamb & Harmon and completed in 1931.

Flatiron Building
Originally the Fuller Building, is a triangular 22-story steel-framed landmarked building located at 175 Fifth Avenue in the borough of Manhattan, New York City, which is considered to be a groundbreaking skyscraper.